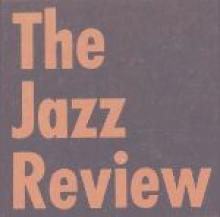 Founded by Nat Hentoff, Martin Williams, and Hsio Wen Shih in New York in 1958, The Jazz Review was the premier journal of jazz in the United States. Short-lived as it was (1958-1961), it set an enduring standard for criticism.
While all of the material is of high quality, several features are particularly distinctive: the regular reviews of musicians' work by other musicians; Hentoff's regular column "Jazz in Print," which deals with the politics of the music business as well as of the nation; and the incorporation of a wide range of musical styles and approaches to discussing jazz.
With the kind permission of Nat Hentoff, the entire run of The Jazz Review will appear on Jazz Studies Online in the near future.