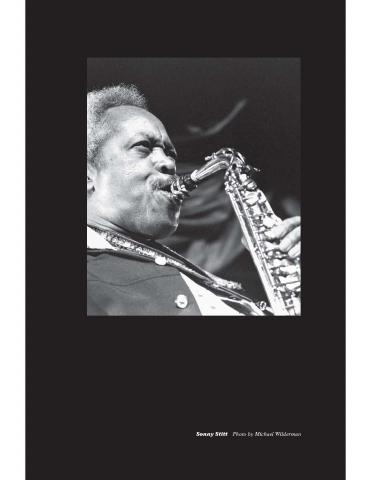 Gerald Majer, a native of Chicago's racially segregated South Side, has written a book about its musical life. The Velvet Lounge combines his personal experiences with the story, or stories, of his community, merging his account of the music and with the difficult conditions that shaped it. The result is an innovative combination of history, subjective experience of that history, and reflection on its meaning--that is, of fact, literature, and criticism.
In the chapter posted here, Majer shifts between his interpretation of tenor saxophonist Stitt's music and an account of militant labor action he participated in as a worker at a Chicago juke box factory. The common thread is Majer's meditation on the word "soul," which he finds both as a quality in Stitt's playing and as a force behind his co-workers' behavior. The spirit behind "soul" to Majer is mystical and transcendent, yet dynamic and multifarious at the same time-a "language that consumes itself."
In the coming months, JSO will feature more exceprts from The Velvet Lounge on other Chicago-bred artists including Gene Ammons, Wild Bill Davis, Jimmy Smith, and Rahsaan Roland Kirk.
Categories
Additional Keywords:
factory, labor, militancy, soul, spiritual music, strike, worker solidarity